Testimonials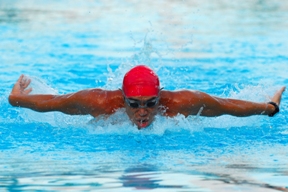 "Alex's squad is a real rarity in Singapore. Bringing together competitive swim training, experienced coaching, and an attention to
detail that helps you achieve your goals."
Assad Attamimi

Lombok International Triathlon 2007
"Initially I took some private lessons from Alex and it has completely transformed my swimming. I am much smoother in the water and look more like a swimmer! I am now in the group classes and they are a great combination of technique, endurance and fitness. Highly recommended!"
         Sarah
         Balmoral Green

"

Alex is an excellent teacher with great technical knowledge and ability.  This, together with his friendly and approachable manner during lessons, has enabled me to see results and feel the glide!

"
Hi, I am 48 years of age and had learnt swimming at an early age. In February 07, Alex began to personally coach me. Though initially skeptical that I could learn much more, today I find myself a better swimmer in terms of technique, speed, stamina and understanding of the physics of the sport. Alex has the patience to explain the physical principles of resistance, drag, traction and effort/reaction. He understands the psychology of the routine and mundane drills, distance and endurance training, and stamina-building. As such, he makes it a point to change the routine, exercises and challenges. Overall, I find myself a much-improved swimmer after five months. Though I am at the age of 48, and generally unhealthy, I am now able to swim 40 laps continuously. My stamina and physical strength are much improved. I swim almost 5 times a week, enjoy the sport and know it contributes to my cardio-exercise routine.
Alan  Geoi
Claymore

Alex is an infallible coach who certainly practices what he preaches – the long glide, the pull right down to the effective roll. Under his charge, I have been able to better my 1.5km swim time from 50 minutes to my personal best (to date) 33 minutes! And Alex has helped me develop from the sinker that I was to the swimmer who is now occasionally on par with the men! Five stars! 

                                           
Shih Wee